News and Events
10.06.2020
MOUNTAIN JEWS ETHNOGRAPHY, LANGUAGE, MUSIC 28/06/2020 19: 00, ONLINE
MOUNTAIN JEWS ETHNOGRAPHY, LANGUAGE, MUSIC 28/06/2020 19: 00, ONLINE
Eshkolot together with the Sefer Center»
The old-time Jewish population of the Eastern Caucasus is usually referred to as mountain Jews. Much remains unclear about the formation, history, self-representation, and even the name of this group. The main existing settlements of mountain Jews are historically relatively new, and almost all the old centers of settlement have disappeared. But the memory of them has not disappeared. Mountain Jews preserve many features of traditional culture (language, self-awareness, folklore, social structure) and actively develop modern practices. Their culture is the current model of traditional Jewish culture at the time of modernization.
In recent years, the Sefer center has organized several scientific expeditions to the places where mountain Jews live.
The Sefer Center is supported by the Genesis Philanthropy Group. The research of the Sefer Center was carried out within the framework of the project "Between the Caucasus and Jerusalem: mountain Jews in the dialogue of cultures" with the support of
Russian Jewish Congress
The most interesting results of the latest research will be presented in mini-lectures by three scientists:
Valery Dymshits. Mountain Jews as a problem and perspective of modern Jewish Ethnography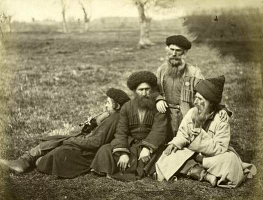 Mikhail Vasiliev. Mountain-Jewish cemeteries: problems of study and recent finds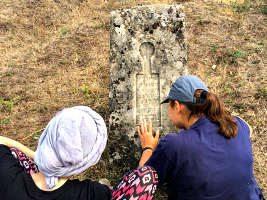 Arusyak Agababyan. What is happening today with the language of mountain Jews?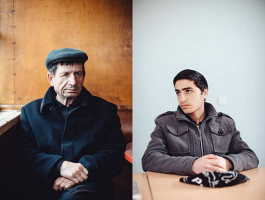 Second part of the event is dedicated to the Jewish music of the Caucasus. It will be presented in the format of a lecture-concert by the Israeli composer, musicologist and musician Peretz Eliyahu, who was born in Dagestan.